Acupuncture and it's role in baby's arrival
Hey you, pregnant momma, it's been a long 9 months, and I bet you are dying to meet your little one.
Acupuncture has been used for thousands of years to support cervical ripening which allows for natural labour to get underway.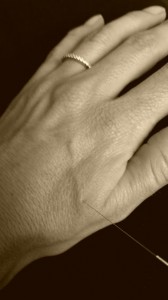 Prior to labour the cervix undergoes a complex rearrangement resulting a softening which allows the cervix to becoming shorter before it dilates to allow baby to decend through the birth canal.
Acupuncture is gentle option to support the body to undergo a natural process, it isn't meant to be used as induction method, and thus can utilized 1-2 times per week in the weeks approaching the due date.
Contact me for more information on how Naturopathic Medicine can play a supportive in your labour and delivery.
References
Wien Klin Wochenschr. 2001 Dec 17;113(23-24):942-6.
Acupuncture for cervical ripening and induction of labor at term–a randomized controlled trial.
Rabl M1, Ahner R, Bitschnau M, Zeisler H, Husslein P.