Eating isn't, one size fits all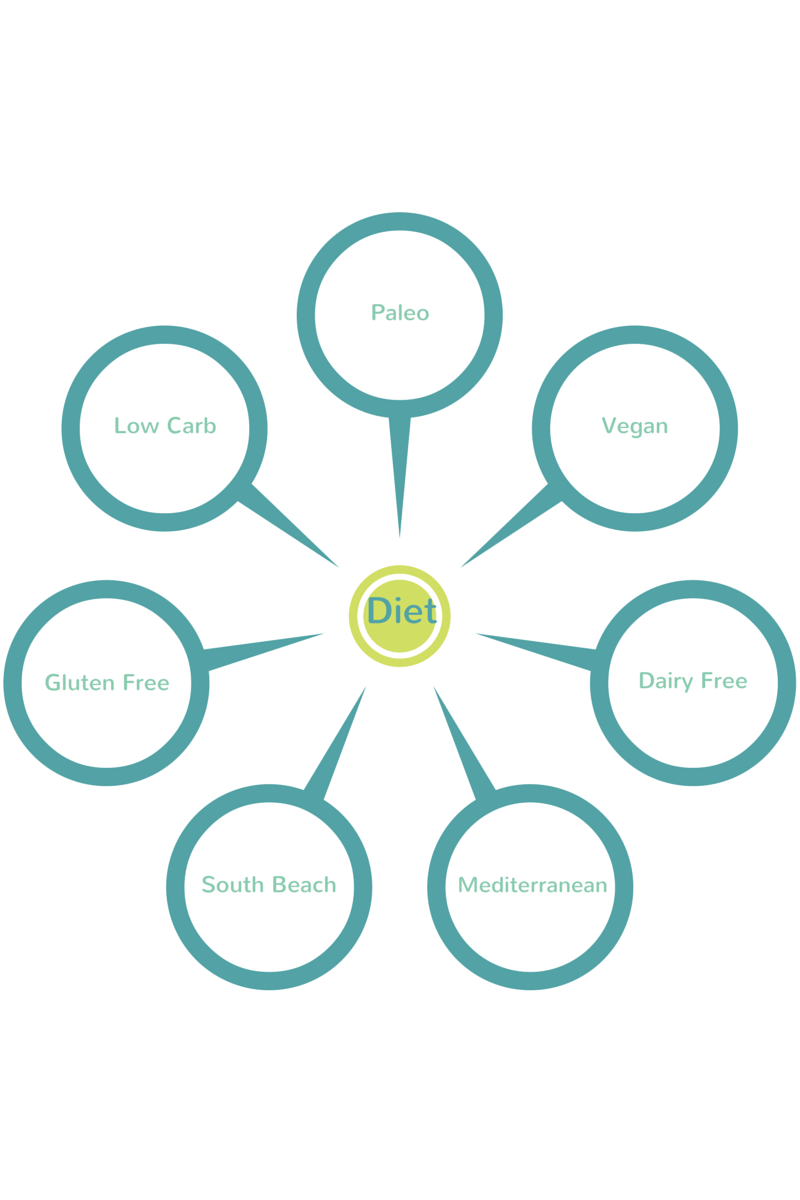 With so many diets in the media it's hard to know what works and what's a load of rubbish.  The truth is there is no ONE diet that will help you loose weight, increase energy, treat diabetes ect.
Question – So how do you figure out which works for me? Answer – The elimination diet & discussion with your health care provider
(For more specifics on the Elimination Diet – see this post)
Each of the diets listed above has research studies showing benefit for treating acute illness or chronic disease, but this doesn't mean everyone needs to follow a specific diet.
Before you jump into a restrictive diet make sure it's right for you.
Here are some considerations you should make.
Choose whole foods – our Standard American/Canadian Diet involves eating too many packaged goods, and as result this impacts our overall nutrition.
Diet and Lifestyle changes can go a long way at treating chronic 

disease

 – type 2 diabetes is an excellent example of this.
Refined carbohydrates and sugars should be avoided – the lack of fiber and lack of nutrients wreak 

havoc

 on our immune system and promote obesity. 
Highly refined vegetable oils and trans fats are a bad idea – there are high amounts of omega 6 fatty acids that can promote inflammation, plus they oxidize easily.
This post is for educational purposes only, for specifics on Naturopathic Medicine please contact me for individual assessment.