Meatless Monday
Many people may be familiar with the term "Meatless Monday" as an internationally recognized campaign to encourage people have a day of meals without animal meat. Some of the benefits of enjoying a meal without animal meats are as follows.
Decreased risk of cancer – Over consumption of red and processed meats are linked to colon cancer.

Decreased risk of diabetes – Too much animal protein has been linked to development of type 2 diabetes.

Increased variety – Removing meat from diet allows for a focus on high fiber and plant based proteins.

Protect the environment – The meat industry contributes large amounts of greenhouse gas to our environment.

Longevity – Longer life has been as been associated with plant based eating.
(Source: www.meatlessmonday.com)
 This morning for breakfast my family enjoyed some delicious buckwheat pancakes, with local blueberries, and homemade coconut butter.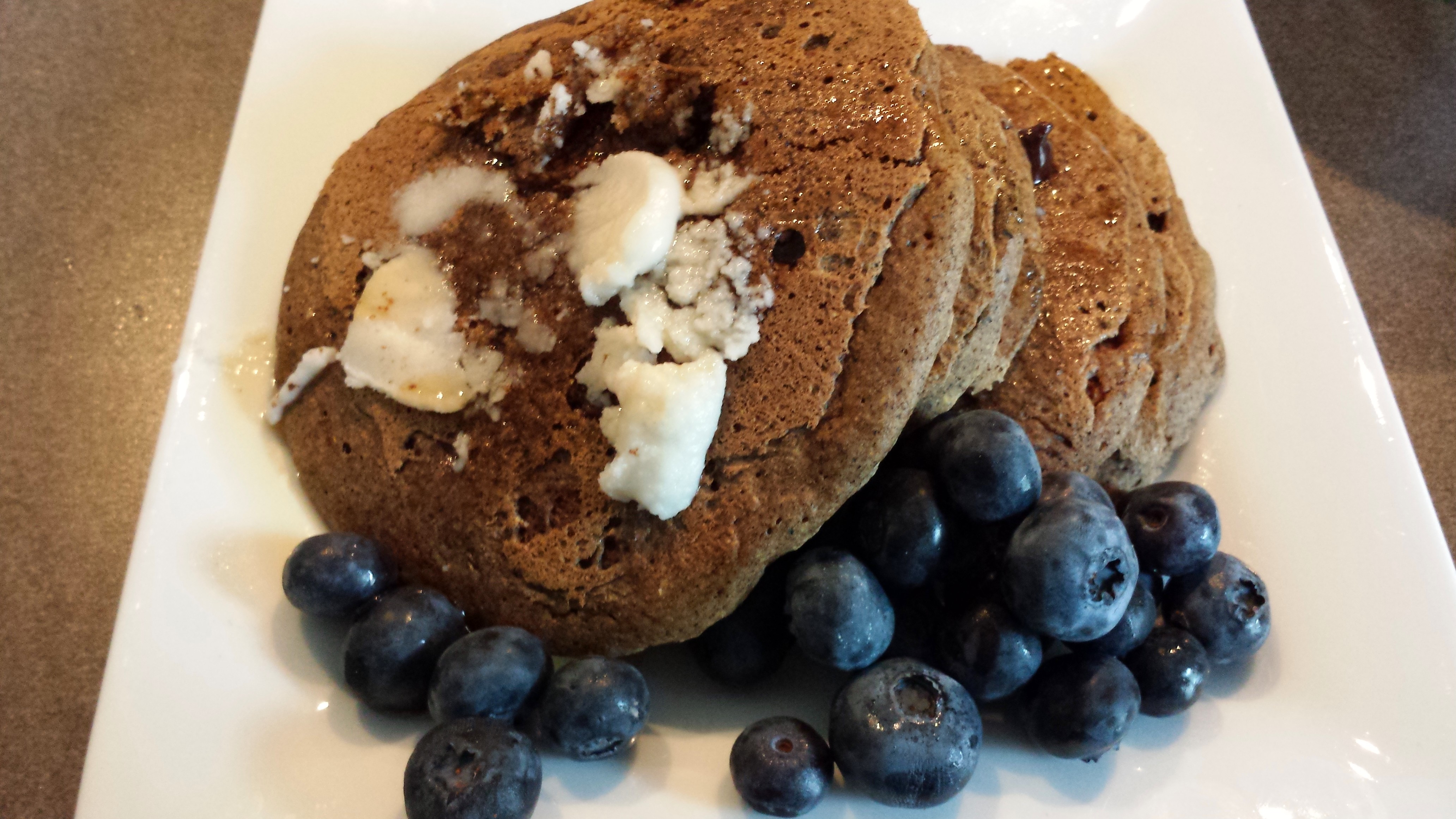 Buckwheat is a gluten free grain, and is an excellent source of protein and calcium.
Recipe:
1 cup buckwheat flour
1 tablespoon coconut palm sugar
1 teaspoon baking powder
1 teaspoon baking soda
¼ teaspoon salt
1¼ cups "buttermilk" (I made buttermilk, using almond milk with a squeeze of fresh lemon)
1 large egg
½ teaspoon pure vanilla extract
1 tsp coconut oil for the skillet
Directions 
Make up the buttermilk, and mix in all of the other ingredients.
Pour 1/4 cup of batter to make small round pancakes, flip once, garnish and enjoy.