"Tooting my own horn" – literally
Today's post is about how I used Naturopathic Medicine at home with my little man, with huge success.
I've been rolling along with the parent thing quite successfully for the past 4 months, but yesterday evening I hit a bit of a bump in the road.  Diaper changes are something that many parents are familiar with, whether it be a little wet diaper or a full on blow out, it changes from day to day.
Last night after feeding and getting my little one ready for bed, instead of being rewarded with sleepy cuddly baby, I had a monster on my hands.  Singing, swaying, more feeding, nothing was working, until I said to my husband – "Have we had a poopy diaper today?" (Notice the use of medical language here – poopy).  His answer – No.
So being a Mom, and Naturopathic Doctor, I wanted something gentle and effective to make my little man comfortable so I reached a bottle of castor oil. Instead of using it orally which I don't recommend as it is a very strong purgative laxative.  I went with a castor oil abdominal massage.  Moving in a clockwise direction, starting at the right hip and around to the left where the colon eliminates.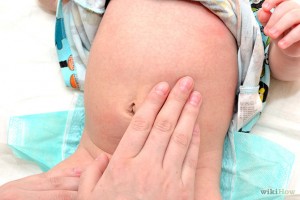 I worked away for about 5-10 minutes, all the while signing "row, row, row your boat" or "twinkle, twinkle, little star" in attempts to calm my crying baby.
Towards the 10 minute mark I was rewarded with some "toots" (again medical term here – toots), and soon after received the prize of a fresh messy diaper, and a much calmer baby.  After the clean up, I laid him down and basked in the success of a perfect sleeping baby.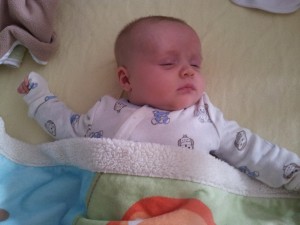 That's what I call "tooting my own horn".  
Naturopathic Medicine has many safe and effective treatments for infants, children and the whole family.  Contact me if you are interested in learning how Naturopathic Medicine can help your family, remember preventative medicine is an investment in your health.
This blog does not take the place of medical advice for a registered health practitioner, instead is published for educational purposes.