Naturopathic Doula Course – More tools to add to my toolbox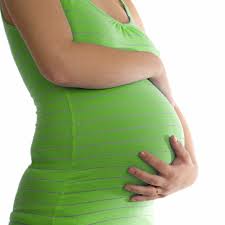 This past weekend I spent some time back in the classroom, doing some continuing education, I completed a course titled "Naturopathic Doula Training".
For those of you who do not know what a doula is, the broadest definition that I have come across is "woman who serves".  Relating this to birth it indicates a trained professional who provides continuous physical, emotional and informational support to a mother before, during and just after birth.   Doulas are not involved in the clinical aspects to labour and delivery but instead are present in a supportive role.
Several things motivated me to pursue training in the area included the upcoming arrival of my own bundle of joy, my interest in women's health, as well as chance to bring Naturopathic modalities to pregnant women in my area.
Some of the benefits of having a doula trained in Naturopathic Medicine include a through understanding of the anatomy and physiology of birth.  Knowledge of the common prenatal test that are provided by your clinical caregiver.  Support from a Naturopathic Doula can include education, acupuncture focusing on preparing for labour, as well as pain relief during labour. Prescribing homeopathics and botanicals for use before during and after labour, as well as extensive knowledge of nutrition and supplementation.
I am looking forward to integrating my new training into my practice, contact me for more information on planning your optimal pregnancy and birth.
For additional information on planning health pregnancy check out my previous post HERE.