5 Things to do before summer ends
With the cool nights already upon us, and stores displaying "back to school" gear. It is inevitable the summers is beginning to draw to a close.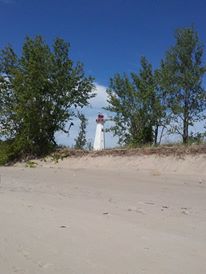 Since time will continue to move forward, I have decided to focus this blog on the 5 things to do before summer ends.  Unlike most of my blog posts, these are not specific to health, but rather things that can make you feel good, and get prepared for change in routine that often accompanies the transition from summer to fall.
1. Go to a Drive in Movie Theatre – ever since being a child growing up in Norfolk County I remember taking trips to the drive in movie theatre, on Regional Road 13 near Courtland. Usually the first movie would be geared toward the kids, and the later movie for the adults once the kids fall asleep.  Although there is no longer a drive in movie theatre in Norfolk County, there are two within driving distance, and this is a tradition I have continued yearly with my husband.
2. Check out one of the Local Farmers Markets – I have always enjoyed a visit to the Simcoe Farmers Market, it is something I have done often with my grandmother.  I take part in weekly produce box pick up from Heritage Lane Produce, so I attend the market weekly to pick up my goodies. There are many seasonal farmers markets throughout Norfolk County, so make sure to check out one of them, and enjoy all that our local farmers have to offer. What an amazing way to treat yourself by choosing something that was grown close to home, and meet the hard working farmers.
3. Prepare a Healthy Locally Source Meal – This can be an excellent complement to your visit to the farmers market. Choose your favourite summer foods veggies, prepare a fresh salad, or fire up the grill with some local meats.  Finish your meal off with a local fresh fruit smoothie, or parfait. While your at it, consider inviting friends or family to enjoy the meal with you, summer is a great time socialize and catch up.
4. Spend a Day at the Beach – Choose a one of the local beaches, pack yourself a picnic lunch, lots of water, sunscreen, and towels and camp out for the day.  Spend some time walking in the sand, floating in the waves, and soaking up the sunshine. Take that book you have been meaning to read, or your IPod with a summer playlist and just relax.
5. Visit a Health Care Practitioner – Doctor, Massage Therapist, Chiropractor, Physiotherapist, or Naturopathic Doctor all these individuals may play a role in your overall health.  Speaking as a Naturopathic Doctor, end of Summer is a great time to check in or have an initial visit because your routine is going change.  This can be a great time to consider a detox from all of the summer festivities, an elimination diet to explore food sensitivities (especially before kids get back to school), or even to discuss what steps you can take to become a healthier version of you.
My challenge for you is to grab a piece or paper, your Smartphone, whatever you have available and make your own list, and most of all enjoy the rest of your summer.